Moncur Consulting is a nimble communications and technology agency. We are equally at home filling in the blanks for a specific need or delivering comprehensive solutions, helping entrepreneurs, niche agencies and organizations turn challenges into opportunities.
Everything we touch is defined by our core values
Excellence & diligence in delivery – we create impactful and timely solutions
Integrity & honesty – we are your trusted partner and advisor
Creativity & tenacity – we do whatever it takes to get it done
Knowledge & growth – we never stop learning and searching for a better way
Passion & service – we love helping clients increase their impact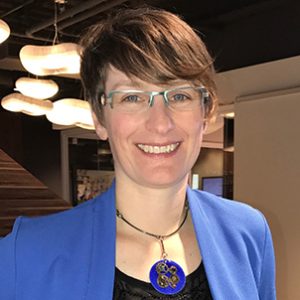 Uta is a tech-savvy, detail-oriented, analytical, reliable and responsive self-starter with over 20 years of results-oriented experience in the translation/localization industry. She has proven skills in translation & localization, software & technology, project & account management, production, and business management, and is proficient in a large variety of software applications and production formats. Uta continuously pushes for organizational and process optimization while delivering services and solutions that exceed client expectations.

Over the years, Uta has worked with agency clients, such as GMMB, Martin Williams, Merkley+Partners, Momentum Worldwide, as well as enterprise clients across a variety of industries, including Abbott (formerly St. Jude Medical), General Mills, Horton, Landscape Structures, Manhattan Toy, Mayo Medical Laboratories, Mercedes-Benz, Pfizer Animal Health, SeaWorld, Sunshine Heart, Target and TCF Bank.

Uta created Moncur Consulting LLC based on the firm belief that she can make a bigger impact on your business this way. No overhead, no red tape, but rather direct access to our knowledge, experience and creativity in finding solutions to suit your needs. In addition, our global network of accomplished and trusted language professionals allows us to provide exactly the right pairing of language and subject matter expertise for your project.

With an educational background in translation and a passion for understanding how things work, challenging projects, adaptive sports, skiing and sailboat racing, Uta is always looking for ways beyond translation to apply her unique skill sets and help others find solutions for their challenges.
Contact us for a free quote.